McMurray Signs & Graphics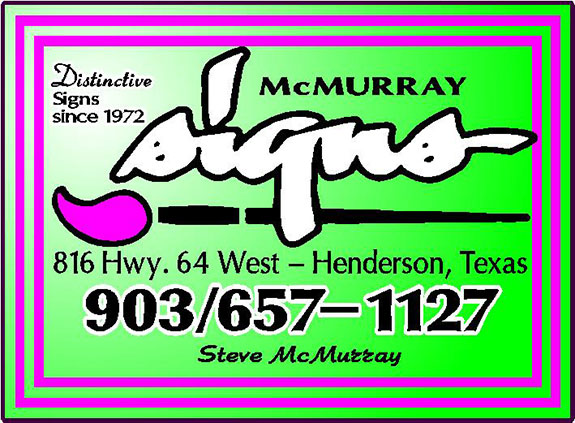 Our Sign Shop in Henderson, TX has been a local leader in creating and installing custom signs, banners, decals, vinyl lettering and more for over 40 years. Our company prides itself on quality service in all aspects of graphic design and hand lettering, including the installation of our fine custom signs in East Texas.
Sign Shop in Rusk County, TX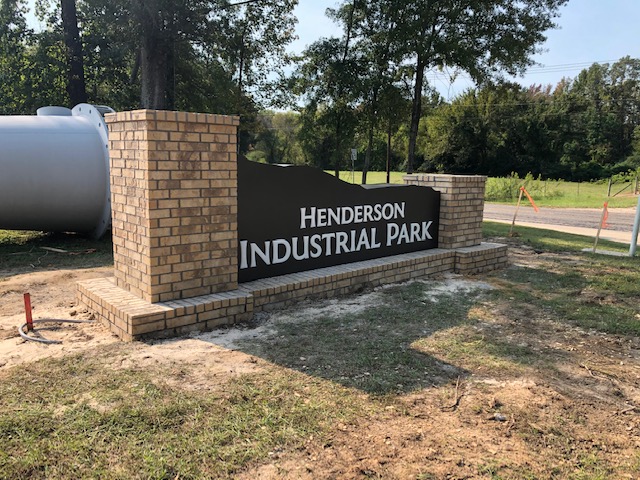 In business since 1972, McMurray Signs & Graphics has the experience and expertise to offer you unparalleled service through graphic design and signs in East Texas. If you have an idea for custom signs for your business or organization, let us help you bring them to life! Aside from designing and creating signs and banners, we also specialize in custom decals, hand lettering and vehicle graphics and lettering in East Texas. Our work has been featured on ABC's TV show "Extreme Makeover," where we were showcased installing vinyl lettering in Henderson, TX, while also creating stunning imagery through our graphic design talents.
Our local ties are what set us apart from other sign and graphics businesses. We are a proud member of the Chamber of Commerce in Henderson and are locally licensed and bonded to create your signs, logo designs, banners and vehicle graphics. At McMurray Signs & Graphics, we believe that your graphics and signs should be as unique as you are and therefore, put that extra effort to make sure your finished product reflects your own style and personality. Have a custom sign imagined and created or give your vehicle that special touch with one of our custom decals or hand lettering in East TX—we'll take on any job, big or small. Here are just a few reasons to consider doing business with us today:
Our vehicle graphics and vinyl lettering in East Texas make your vehicle stand out from the rest!
McMurray Signs & Graphics has over 40 years of proven expertise in our field.
Local ties keep us close to our community and help us relate to each and every one of our customers.
Even if you're not sure what you want, one of our professional graphic designers will work with you to create something you'll be proud to display.
We are licensed and bonded in Henderson, TX, ensuring quality work without hassle.
Our Service Areas Include:
Henderson, TX
Rusk County, TX
Overton, TX
Kilgore, TX
Gregg County, TX
Laneville, TX
Tatum, TX
Carthage, TX
Panola County, TX
Timpson, TX
Shelby County, TX
Longview, TX
White Oak, TX
Gladewater, TX
Tyler, TX
Smith County, TX
Troup, TX
Whitehouse, TX
Flint, TX
Bullard, TX
Rusk, TX
Cherokee County, TX
Jacksonville, TX
Nacogdoches County, TX
Smith County, TX
Harrison County, TX
Panola County, TX
Shelby County, TX
Gregg County, TX